Weddings in Sardinia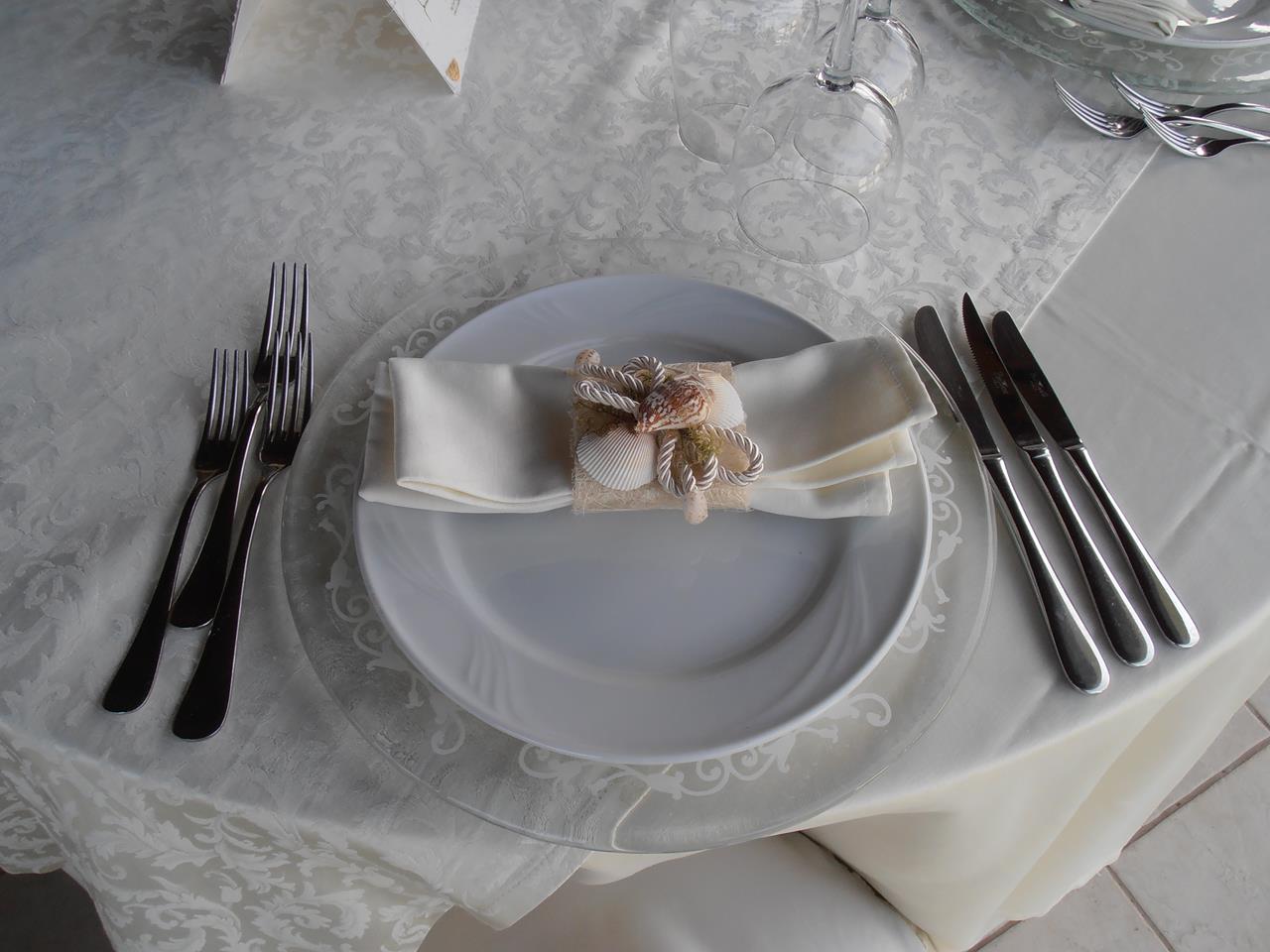 Plan your dream wedding at Domu Incantada Many couples have decided to swear eternal love in our restaurant. Thanks to its style, the care of the rooms and its exquisite dishes, the Domu Incantada Restaurant is an ideal location to organize your wedding. The restaurant staff is at your disposal to customize the wedding so that it becomes a real event to remember.Our menus range from a minimum of € 60.00 to a maximum of € 90.00 per person.
The bride and groom can decide what their wedding menu will be or choose from the many proposals by our expert. Inside the restaurant has a large room very nice that can accommodate about 350 people and outside a wonderful well-kept patio that can accommodate about 180 people.
Hotel Restaurant Domu Incantada is an intriguing and elegant location, immersed in a welcoming and welcoming environment, ideal for spending an unforgettable day full of emotion, tasting delicious dishes created with inspiration. Spaces and capacity The structure of the hotel, provides you for the big day, a wonderful room, with large windows that allow you to admire the landscape outside.
Together with the beautiful outdoor spaces, the structure is able to host events for up to 500 guests. Offered services The restaurant staff will offer you an impeccable service, made of professionalism and courtesy, to meet your every need, taking into consideration your needs and requests.
The service offered includes: ReceiptMusical entertainment Animation